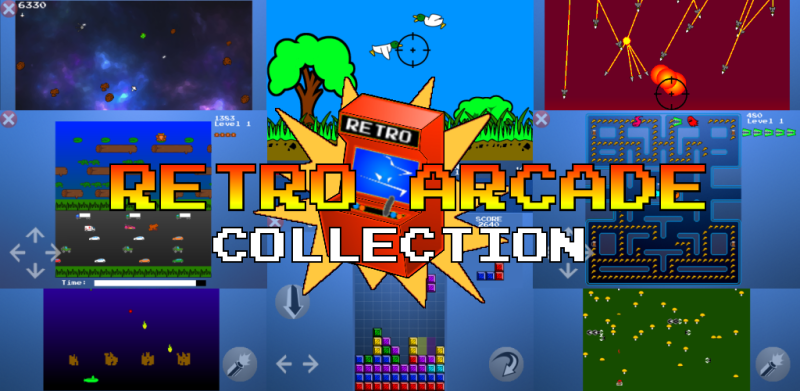 Retro Arcade Collection is now available on Android!
Play 9 games in one app, with more to come!
Save up to 20 high scores for each game mode!
Touch control options let you use either on-screen buttons or swipes and drags.
Grab it today, or play one of the four samples below!



Hungry Hank

Eat all the pizza and root beer before the spirits of indigestion catch up to you!
Click to try:





Toady Turnpike

Get the toad across the street and onto the lily pads!
Click to try:





Quad Blocks

Put four of the same color together in a square
to clear. Fill a row to make it all the same color!
Click to try:





Sea Intruders

Destroy the tentacled menaces of the deep with your submarine torpedoes! Use your
sandcastles for cover. Watch for mines!
Click to try:


---
Zombie Imposters is now available on Android!
Help Tina collect all the items off the shelves in each level while avoiding
other shoppers who are zombies in disguise! Collecting brains off the floor
will make them run to other stores temporarily in search of their next meal.
Survive as many levels as possible for the best score!
---
Legacy games: